SV Housing - Top Real Estate Builder in Gurgaon
SV Housing Private Limited a real estate builder in Gurgaon, is a part of NRI Group founded Four (4) decades ago by M/s Narainadss R. Israni. Journey of NRI Group was commenced by setting its foot on the real estate soil under the guidance of Mr. Narainadss R. Israni. The company during this period has won acclaim for completing more than 40 projects on a sweeping stretch of approx. 7,43,224 sq mt. (8 Million sq. ft.) of Commercial property in Gurgaon. Mr. Narainadss R. Israni laid the foundation for a revolution and his principles guided us to focus on becoming the best real estate builder in Gurgaon and Delhi. We have the privilege of serving some distinguished names such as Delhi Police Headquarter, Max Healthcare, Safdarjung Hospital and the Income Tax Department, where we lived up to our reputation of becoming one of the top builder of Gurgaon and Delhi. SV Housing private limited, has established itself the most trusted and reliable real estate developer in Gurgaon and Delhi. SV Housing is now up with its new commercial project 83 metro Street near Dwarka Expressway, located in the commercial nerve of the city.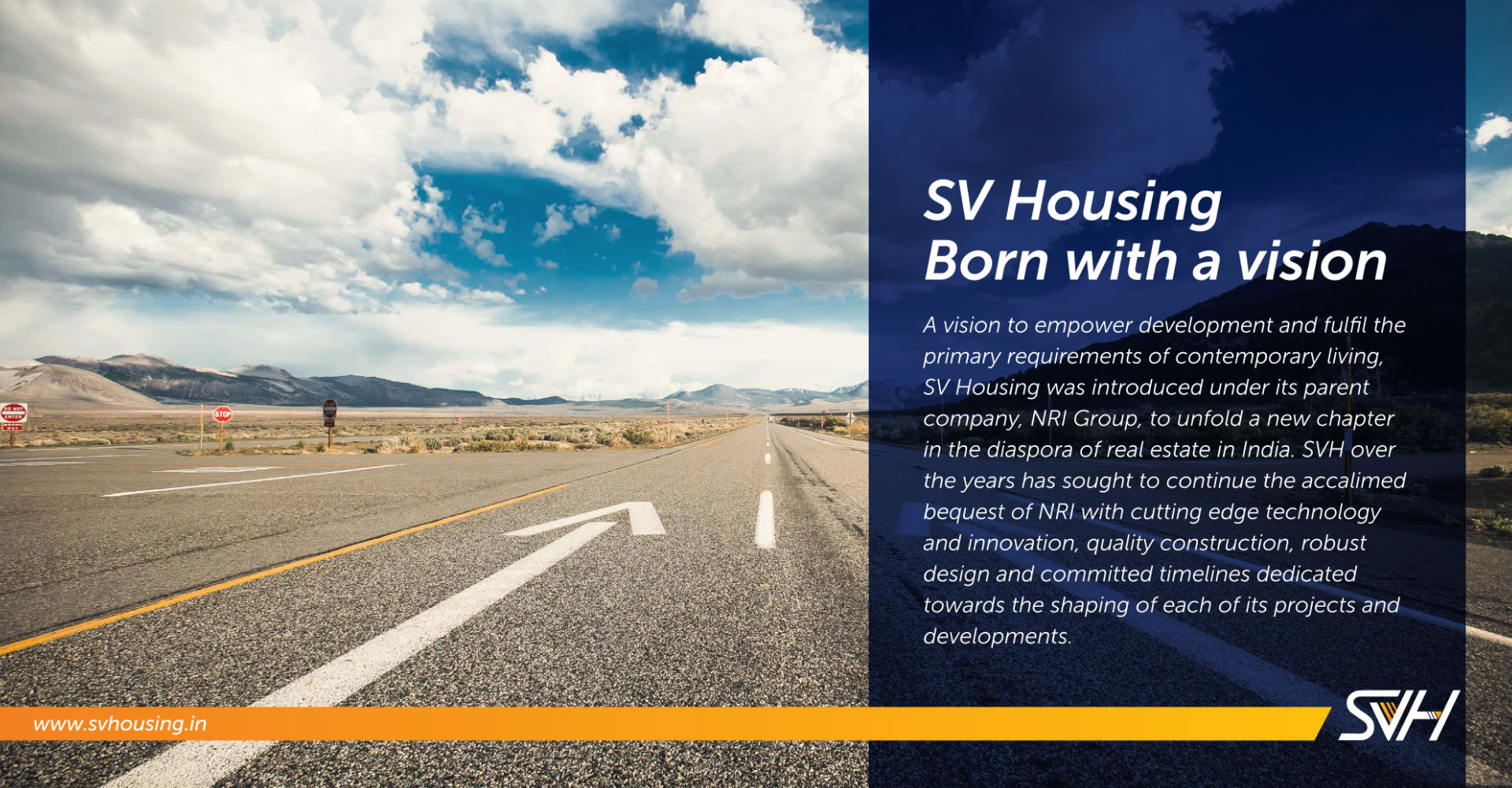 EMI Calculator - Check Eligibility
SV Housing Footprints
The illustrious bequests of SV Housing was born of the vision to empower quality construction and fulfill the primary requirements of contemporary living. Cutting-edge technology and innovation, quality construction, robust design, and committed timelines have shaped each of its projects and developments into marvelous landmarks.
83 Metro Street By SV Housing Private Limited
Experience 83 Metro Street by virtually exploring the awe-inspiring facade, planned and developed by SV Housing. The grand facade opens doors to a world of difference and introduces you to the good life.
Featured
A Shopping Extragavanza
A challenging project which was to be completed within a time span of 24 months, the incredible team of SVH adopted an incredibly fast-track schedule. SVH's resourcefulness and experience with detailed construction enabled them to meet their committed timeline while achieving admirable levels of quality and safety standards.
It gives us great pleasure to share our witness of a promising relationship where we had such a constructive experience in the wake of a very time-sensitive project. SVH's consistent attention to detail and effective management of their in-company team and work site personnel was simply impressive.
SVH observes a set of deep-rooted values that reflect in every project they take on. The team management communicated well with our team and was diligently responsive to our questions and concerns through any changes introduced in the plan. Our headquarters in Vasant Vihar continues to poise as an exemplary example of quality construction that was completed in such a short time frame.
We have worked with SVH since inception, as they are highly commended in the industry for being truly reliable and trustworthy in their approach towards every project. Every step of planning, management, and organization of all projects are carefully architected and measured. The dedicated professionals exemplify what great teamwork is all about.
We have partnered with SVH for more than 10 years on a variety of projects across the state. We have to our credit several successful projects build by SVH. SVH has always stepped up to challenge themselves against time-sensitive project deliverables, demonstrating a notable sense of professionalism and teamwork. They have incessantly kept to time and within budget.
Partnering with SVH has marked stability across project management and construction engineering, saving us substantial time and effort, as we don't have to educate them on our processes for every new project. It's a compatible combination really – a dedicated team who is easy to work with and is also focused on quality and value.